A Brush with Kindness Home Repairs
As of March 2022, we are no longer accepting applications for Home Repair projects. If you are seeking assistance with home repairs, please see the additional resources below.
Moving forward, our Home Repair resources will be available to clients by referral only from a limited number of partner municipalities and agencies.
We recognize that this is a disappointment for homeowners who were expecting us to open applications this spring. Fortunately, there are several other organizations in the Twin Cities area that offer home repair services. Please review the list below. If you are unable to connect with a resource, please email us at abwk@tchabitat.org
Resources
Do you have an immediate repair need? Consider reaching out to other organizations to inquire about available assistance.
Disclaimer: The resources described below are suggestions for further investigation and are not recommendations. Each organization must be contacted to receive accurate information regarding services provided, requirement and qualifications.
Minnesota Community Action Partnership
Local Community Action Agencies (CAAs) offer custom programs to meet the unique needs of their communities, but they do share common goals. The programs offered help and encourage children and youth development, support people experiencing poverty, provide aid in times of crisis, sustain and honor senior citizens and people with disabilities, and strengthen families and communities. Programs may include: Energy and Utility Assistance, Eviction Prevention, Home Rehabilitation & Repair, Mortgage Assistance, Senior Independent Living Services (SAIL), Weatherization.
Works with homeowners on a variety of projects: correcting mandatory rehab problems such as roofs, furnaces, and exterior painting; making a home more suitable for a family by adding bathrooms or accessibility modifications; or for some clients, we can assist in aesthetic home improvement projects. Generally, qualifying repairs will be those that improve the safety of the home and the health of the people who live there. Available for homeowners throughout Minnesota, with emphasis on Saint Paul, Minneapolis, and the Twin Cities. We also work with municipalities, neighborhood associations, and community councils to provide community-specific programs. The terms of your home improvement package will depend on which product you qualify for. Some have no payments due until the house is sold. Some of our customers qualify for programs where they make an affordable payment at a low interest rate.
Northeast Youth & Family Services (NYFS)
Ramsey & Washington County Area Chore services for any person that is 60 years old and lives within the areas that we serve: Arden Hills, Birchwood Village, Falcon Heights, Hugo, Little Canada, Mahtomedi, Mounds View, New Brighton, North Oaks, Roseville, Shoreview, St. Anthony, Vadnais Heights, White Bear Lake and White Bear Township. The program pairs youth or adult workers with seniors that are in need of indoor or outdoor chore services. NYFS will pay the worker and will ask you to contribute a cost share amount according to your income. Payment is a donation and not a bill.
Hennepin County & West Metro Area Chore services for any person aged 60 and over, regardless of income, residing in our service area. Our home chore services cover the cities of: Albertville, Big Lake, Bloomington, Brooklyn Center, Brooklyn Park, Buffalo, Crystal, Deephaven, Eden Prairie, Edina, Elk River, Excelsior, Golden Valley, Greenwood, Hanover, Hopkins, Long Lake, Maple Grove, Minneapolis, Minnetonka, Minnetonka Beach, Monticello, Mound, New Hope, Orono, Osseo, Otsego, Plymouth, Richfield, Robbinsdale, Shorewood, Spring Park, St. Michael, St. Louis Park, Tonka Bay, Wayzata, Woodland. We offer affordable services based on a sliding fee scale. This means seniors contribute to the cost of the service based on their monthly income and ability to pay. We may be able to accept some insurance payments, Elderly Waiver or the Alternative Care Grant for some of our services. Caregivers can also pay for the services provided.
Rebuilding Together Twin Cities is a 501(c)(3) nonprofit organization, and our mission is repairing homes, revitalizing communities, rebuilding lives. We serve low-income homeowners who are seniors, individuals living with disabilities, families with children, and veterans and their families in need. Services may include: exterior ramp construction, exterior painting.
United Way 2-1-1 provides free and confidential health and human services information for people in Minnesota. We're here 24 hours a day, 7 days a week to connect you with the resources and information you need. Program referrals may include: Energy and Utility Assistance, Eviction Prevention, Home Rehabilitation & Repair, Mortgage Assistance, Senior Independent Living Services (SAIL), Weatherization.
Center for Energy & Environment (CEE)
Through the Minnesota Housing and Finance Agency, CEE offers low interest home energy loans for Minnesota homeowners to make energy improvements in their homes. Loan funds are subject to availability. Energy improvements may include: furnace, central A/C, water heater, window replacement, light fixtures, insulation.
Our programs include Weatherization; Lead hazard control, risk assessments, inspections and rehabilitation; Radon testing and mitigation; Mold education and remediation, as well as Healthy Homes and building science related training for homeowners and professionals.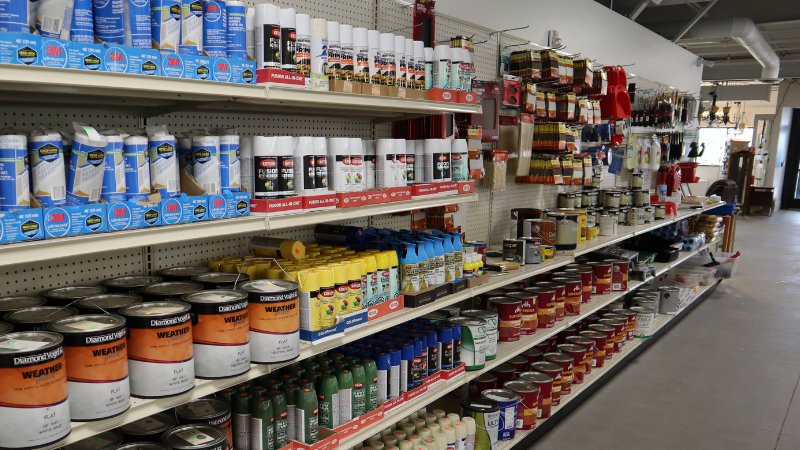 Thinking of DIY? Check out the Restore
The ReStore is a home improvement outlet open to the public. Shop for quality donated home furnishings, furniture, and building supplies at a fraction of the original cost. It's the perfect place for bargain seekers and DIYers to shop and find great deals for everything from small projects to large home remodeling updates.