Looking to own a home?
Habitat provides you with the coaching, education and support to be successful in your homebuying journey. We can help you buy a home you love with a mortgage you can afford. Your options may include buying a home built or rehabbed by Habitat, or working with a realtor to buy a home on the open market.
Or register for our Information Session webinar to learn more about homeownership programs.


Why Buy with Habitat?
Partnering with Twin Cities Habitat on your homeownership journey comes with some specific benefits.
Low-interest TruePath mortgage*

with affordable monthly payments set at 30% of your household income.
Homebuyer education classes

prepare you for the responsibilities of homeownership.
Post-purchase support

provides maintenance advice, resources, and opportunities to connect with your community.
We are a trusted partner.

For over 30 years, Twin Cities Habitat has helped more than 1,500 families buy an affordable home. We are the #1 builder of ENERGY STAR homes in Minnesota, and we strive to do the most good with every dollar entrusted to us.
Not financially ready yet?

You may be eligible for our one-on-one

Financial Coaching Program, which offers a customized action plan to help you learn to manage your budget, pay off debt, understand credit, and save for your home purchase
Twin Cities Habitat for Humanity's wholly-owned nonprofit mortgage company, TCHFH Lending, Inc. offers the TruePath Mortgage product to low-and-moderate income households across the seven-county metro. Click to learn more about one of the best mortgage products out there.
*Habitat mortgages are provided through our subsidiary, TCHFH Lending, Inc. Click here to learn more about the requirements that need to be met to qualify for a TCHFH Lending, Inc. mortgage.
Homeownership Program Overview
Learn more about the benefits of our Homeownership Program, the process and what's required, and why Habitat's unique program may be right for you. Find out if you are eligible!
Visit our TruePath Mortgage page for updated information on our low interest mortgage product.
Are you eligible?
You may be if for the Homeownership Program if:
you've lived in Twin Cities seven-county metro area for at least one year
you meet our income eligibility guidelines
you haven't owned a home during the past three years (waived for U.S. military members and veterans; owners of manufactured homes are eligible)
"I love every bit of this home. This is

my

house. I can point to certain pieces of it and say 'I worked on this wall right here'. I'm in love with being able to see it come together, and say I put my sweat, tears, aches and pains into it." –DoShanley,

Read her story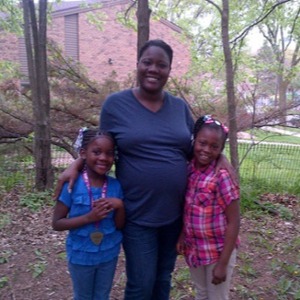 "We thought that Habitat for Humanity was for other families, not us. We just figured we'd keep saving and working hard and eventually we'd be able to get our own place. But after a few years of trying, it just wasn't happening." –Kathy & David,

Read their story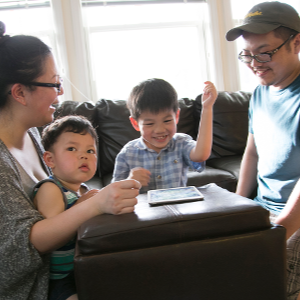 "Charlie was very patient with us. He made it happen."

—Muktar & Esniya,

Read their story